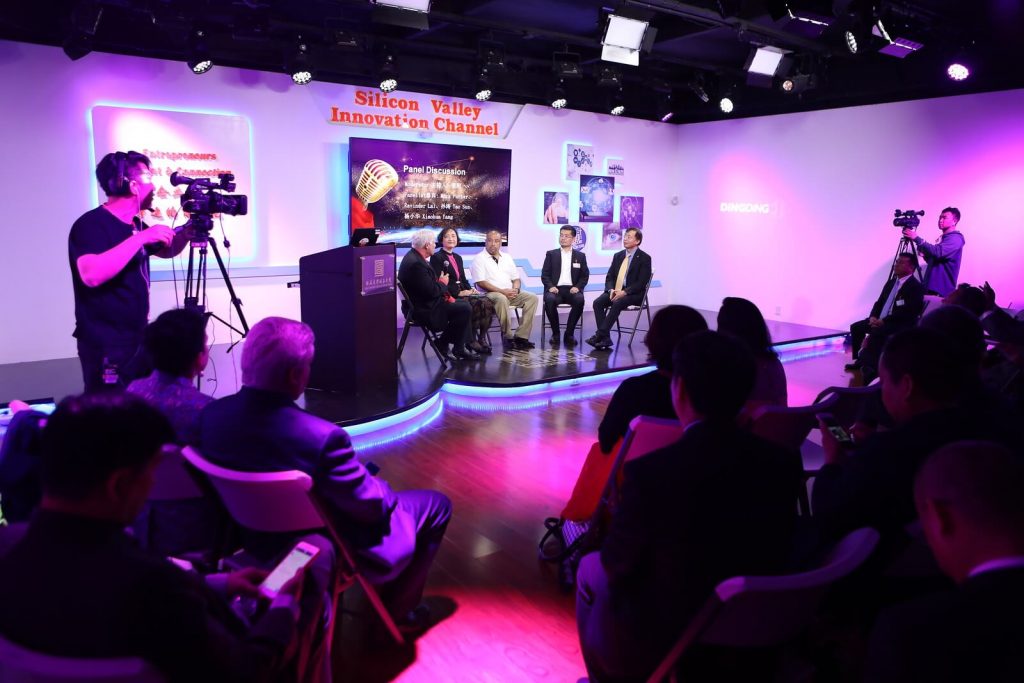 At Silicon Valley Community Media, we are dedicated to presenting stories that convey the richness & diversity of Asian-American experiences to Silicon Valley and beyond. For over a decade, we have produced, funded, and distributed thousands of creative projects through film & digital media. We have also proudly celebrated diverse culture through hundreds of events.
Our mission is to empower and unify AAPI & ethnic leaders by using media and communication to bridge the gap between Asian-Americans and other communities across the United States
Silicone Valley Community Media is the non-profit extension of Ding Ding TV – The Voice of Silicon Valley Asian Americans. We fund, produce, distribute and exhibit creative content pieces that convey the richness and beauty of diversity.
At SV Community Media we have a long history of serving and supporting our community.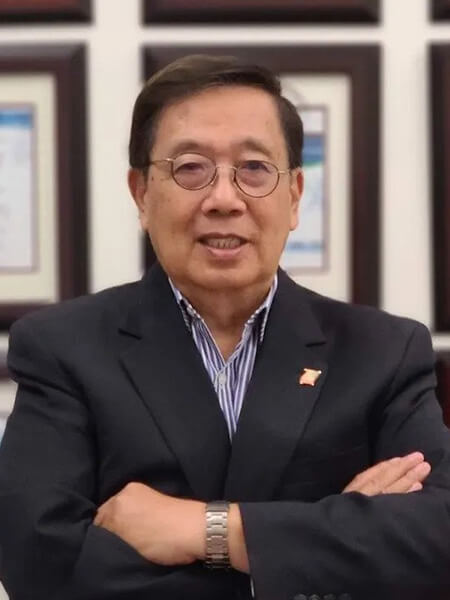 Chairman of the board of Silicon Valley Community Media, founder and chairman of Kenson Ventures, Trustee emeritus of the California State University Board of Trustees, Executive Producer of the Documentary Film "Silicon Valley Asian American Pioneers"
Dr. Kenneth Fong is currently the founder and chairman of Kenson Ventures, LLC, a company that specializes in investing and cultivating the growth of biomedical companies.  Prior to establishing Kenson, Ken was the pioneer in the biomedical industry, having founded and served as CEO of Clontech Laboratories (1984 – 1999), which was acquired by Becton Dickinson in 1999. 
Ken has held a number of leadership positions over the years. He served as the president of the Society of Chinese Bioscientists in North America (2005 – 2006) and President of the Bay Area AAMA (1987). He was also a member of the Board of Trustees of California State University (2006 – 2013), the Advisory Board of the College of Science and Engineering at San Fransisco State University, Board of Associates at the Whitehead Biomedical Institute at MIT. Board member of UCSD China Center (2018 – present) and a Regional Chair and board member of the Committee of 100 (US 2016 – 2022).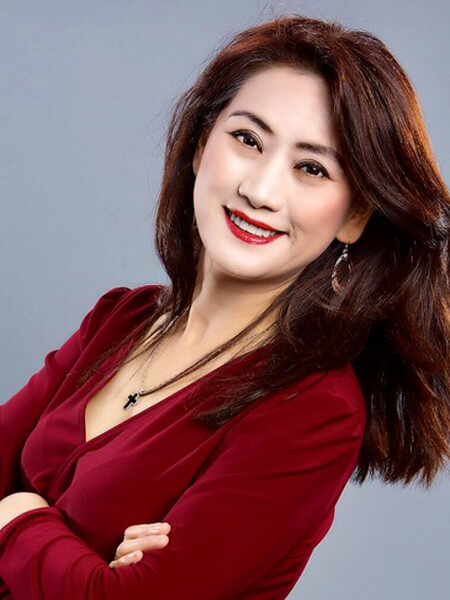 Silicon Valley Social Entrepreneur. Founder & CEO of Ding Ding TV and Silicon Valley Community Media; Creator of Civic Leadership Forum Silicon Valley; Chair of Asian American Stories Video Contest; Producer of Documentary Film – Silicon Valley Asian American Pioneers.
Diana Ding was awarded as Asian American Hero by Santa Clara County and Unsung Hero by California State Assembly. She has been dedicated to telling Asian American Stories through content creation and distribution, as well as, unifying civic leaders and ethnic groups with events. Diana is very active in the community. She has been serving in the Cupertino Rotary Club, and she was a board member of the Silicon Valley Central Chamber of Commerce. She was also elected as the president of US-China Chamber of Commerce Silicon Valley.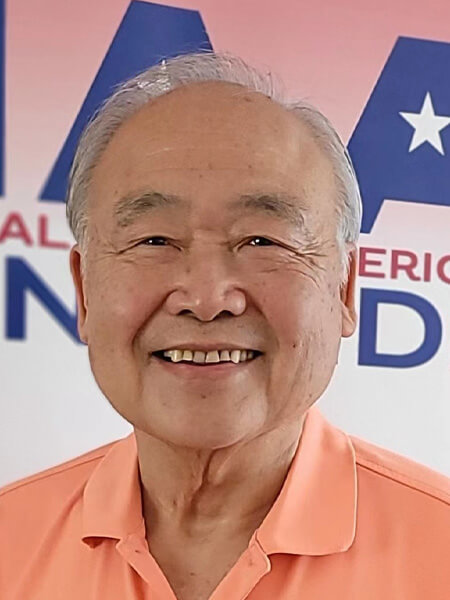 Treasurer and Secretary of Silicon Valley Community Media, President of National Asian American United (NAAUnited), President of National Asian American PAC
Joel Wong served as president of National Asian American United (NAAUnited) and president of the National Asian American PAC (NAAPC, formerly 80 – 20 PAC). He was a board Member at 1990 Institute, 2 term president of CAPA (Chinese American Political Association) and CAPA Community Education Fund. He was a chairman and president of APAC (Asian Pacific American Council). He is now a retired engineer/scientist from Lawrence Livermore National laboratory and blogger at joelwong.net.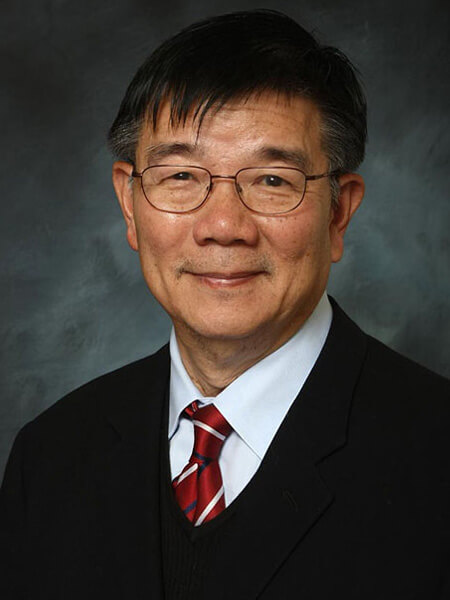 Board Member at Silicon Valley Community Media, Managing Partner of Acorn Campus Ventures, He served on the California State University Board of Trustees, and on the board of American Leadership Forum Silicon Valley
Hsing is Managing Partner of Acorn Campus Ventures, a technology venture fund and incubator in Silicon Valley and East Asia. Hsing co-founded Pine Photonics in 2000 and was CEO and founder of Luxnet Corp from 1998 to 2000. He has co-founded and led several other optoelectronics companies after beginning his career at Hewlett-Packard in 1974. In recent years, Dr. Kung has devoted his time to promoting civic engagement among the Chinese American Community.
He serves on the California State University Board of Trustees as well as the boards of Vision new America, 1st ACT Silicon Valley Arts, and Monte Jade. His passion as a leader and commitment to serving his community can be seen in the work he has done for various organizations. Previously he served on the boards of Fremont Union High School District, American Leadership Forum Silicon Valley, San Jose Repertory Theater, Rotary Club of Cupertino, United Way Silicon Valley and the Asian Pacific Islander American Public Affairs Association.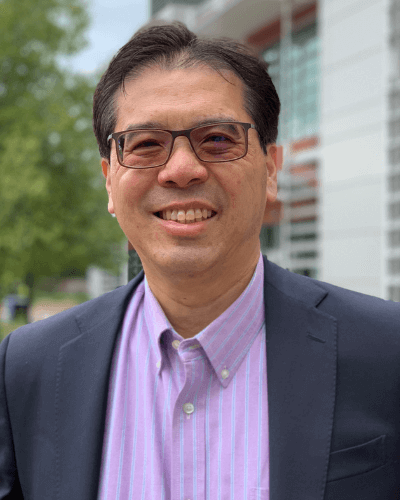 Board Member at SV Community Media and Former Mayor of Cupertino
Dr. Michael Chang is the Founder and Executive Director of the Asian Pacific American Leadership Institute (APALI) and former Mayor of Cupertino. He had served in public office for almost 20 years and is a well-recognized civic leader in Silicon Valley. In 1997, Dr. Chang became the first Asian American to serve as Mayor of Cupertino. In the same year, he founded APALI and led it for over two decades to build a strong pipeline and community of Asian American civic leaders.
Dr. Chang is also De Anza College emeritus professor of civic leadership and retired chairman of the Asian American Studies Department. Dr Chang earned both undergraduate degrees in philosophy & religion and business administration from San Francisco State University. He also earned a Ph.D. in education, as well as master's degrees in both East Asian Studies and political science from Stanford University.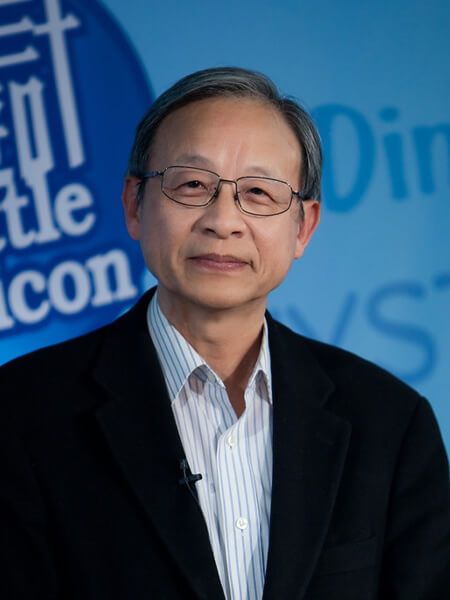 Chairman at Silicon Valley Community Media. Entrepreneur & Philanthropist.
Mr. Chau has started numerous successful technology companies. He is a long time venture capitalist, and real estate investor and was a founder of the Acorn Campus, a technology incubator that provides early round seed funding. He has more than 40 yrs of business experience in the United States, Taiwan, China, and other parts of the pacific rim.
Mr. Chau is a philanthropist and focuses on social justice issues. In addition to the Civic leadership USA, he was the board chair of Vision New America and executive board member of Shin Shin Education Foundation. Mr. Chau was born in Shanghai and raised in Hong Kong and Vietnam. He received his Bachelor of Science in Chemical Engineering and MBA from UC Berkeley.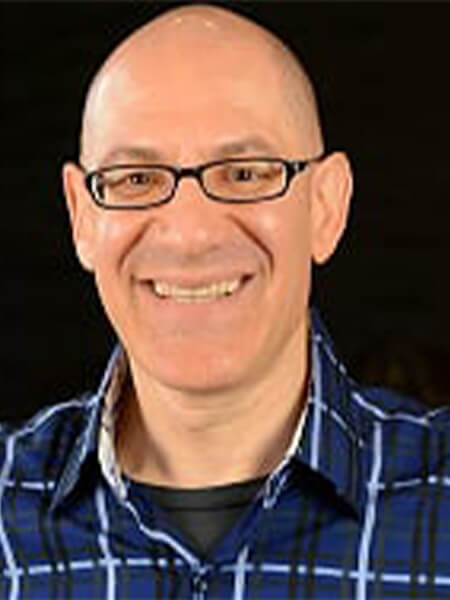 Board Member at SV Community Media
Steve Hoffman, or Captain Hoff as he's called in Silicon Valley, is the Chairman & CEO of Founders Space, one of the world's leading incubators and accelerators. He's also an angel investor, limited partner at August Capital, serial entrepreneur, and author of several award-winning books. These include Make Elephants Fly published by Hachette and Surviving a Startup published by HarperCollins.
Hoffman was the founder and chairman of The Producers Guild Silicon Valley Chapter, Board of Governors of the New Media Council, and founding member of the Academy of Television's Interactive Media Group.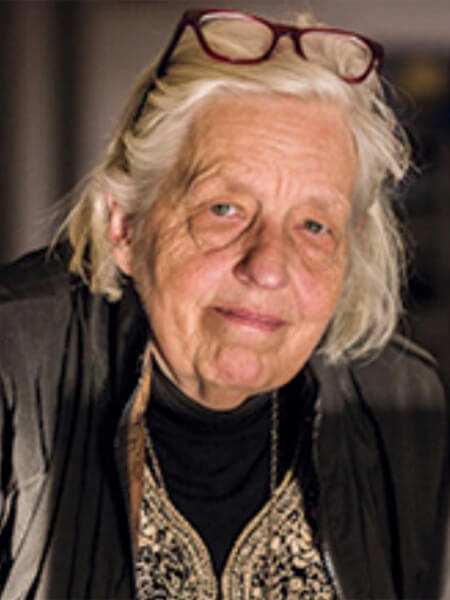 Advisor at SV Community Media & Founder of Ethnic Media Service
Sandy started her career covering China and Vietnam as an editor of the Far Eastern Economic Review in the mid-1960s. She became editor of Pacific News Service in 1974 and was a pioneer in developing youth media. In 1996, she founded New America Media, the first and largest collaboration of ethnic news organizations. Her work has received several awards, including a MacArthur Foundation "Genius Award" and the 2011 Polk Award for Career Achievement. In 1996, a film she co-produced called Breathing Lessons, won an Academy Award for best short documentary. She found Ethnic media Services in 2017 to continue her work amplifying and elevating the voices of ethnic media.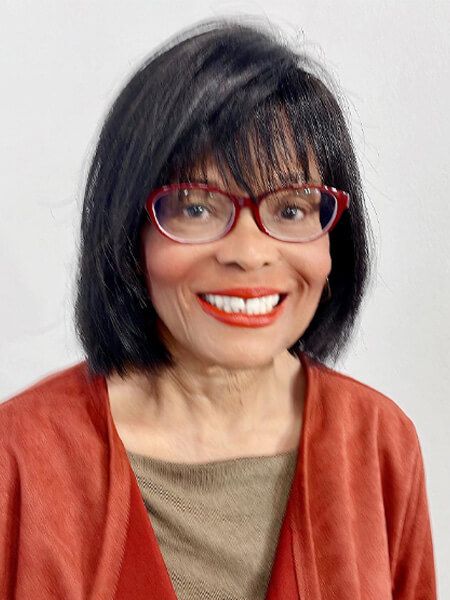 Advisor at SV Community Media
Gloria Young has over 25 years of experience working the public sector at the local, state and federal levels and as a management consultant in both the public and private sectors.
Young was appointed by Governor Newsom to the California Workforce Development Agency in 2019. Young is a member of the Board of Directors of The Institute for Cultural Engagement: New Wine, New Wineskins and Oregon.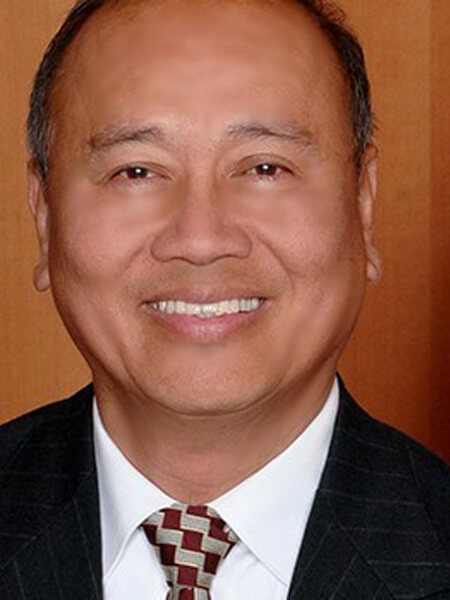 Advisor at SV Community Media & Former Mayor of Milpitas City, CA
Before being elected to public office, Esteves volunteered for the city and was a commission member. In 1998, Esteves was elected to the Milpitas City council. He then became mayor in 2002 and went on to serve 3 consecutive terms, then left office for 2 years, and was elected to be mayor of Milpitas again in 2010. To serve one of those consecutive terms, he defeated former mayor Henry Manayan in 2006. Manayan, who was the first Filipino American mayor elected in the United States.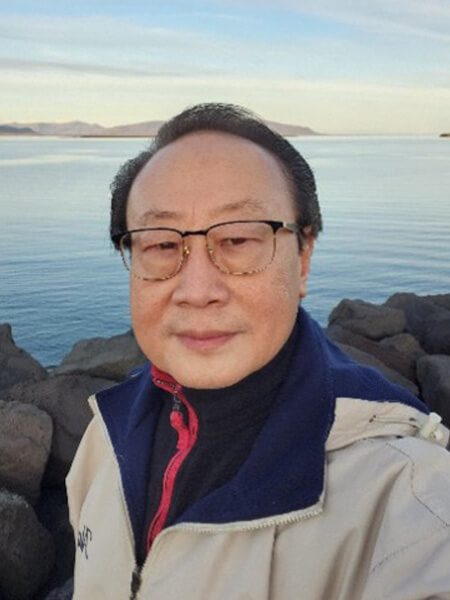 Advisor at SV Community Media, entrepreneur, social scientist, data scientist, community activist, and columnist on internet media
Dr. Zhang was born in Beijing, China, and grew up during the Cultural Revolution. He received a doctorate degree in sociology from the University of Pittsburgh in 1989. In 1996, Dr. Zhang created KIT Solutions, LLC. He served as the CEO and assisted the federal government and more than 20 state governments in setting up drug prevention data collection and program evaluation systems. Invited by the Secretary of the Department of Health and Human Services, Dr. Zhang served on the National Advisory Council for Drug Abuse from 2007 to 2010. Dr Zhang received the Gold Service Award from the National Prevention Network in 2007, the Ernst & Young Entrepreneur of the Year (2008) Award in Upstate New York, Western Pennsylvania, and West Virginia, and the Pace Setter award in 2010 by Pittsburgh Smart Business magazine.
Dr. Zhang is actively involved in promoting civic engagement in the Chinese American community. He served as the Chairman of the Board (2018 – 2020), a board member for United Chinese Americans (UCA), and an honorary Chairman of the American Chinese United Association (ACUA).
Feel free to contact us to learn more about our initiatives, programs and opportunities.